This is an article by Charlie Weston which outlines the reduction in interest rates being offered by the banks on deposit and savings accounts. This was published 18 July 2012.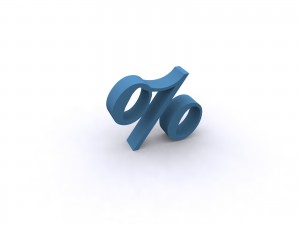 SAVERS who leave cash sitting in a bank account are losing money as banks slash the rates they pay.
Experts yesterday warned that unless you are getting an interest rate of 3pc to 4pc on your deposit, leaving money in the bank will cost you money as inflation and tax wipe out your returns.
Investment advisers urged savers to review their saving accounts in the light of the latest interest rate cuts.
Although interest rates for some accounts offer growth, customers are reaching a tipping point where the burdens of tax and inflation outweigh this.
Investec Bank yesterday became the latest to say it was lowering the rate it pays savers, while RaboDirect will also cut savings rates from September.
Over the past four years, banks have engaged in a savage savings price war, with a number of them paying in excess of 4pc on fixed-term and regular savings accounts.
Households have deposited some €92bn in banks and credit unions. But there are strong signs the savings battle is easing.
Experts said that RaboDirect's decision to cut savings rates would drive others to do the same.
Pressure
Bank of Ireland, ICS, EBS, AIB, Permanent TSB, Nationwide (UK) Ireland and Ulster Bank are all among banks that have already cut savings rates lately.
Banks are under pressure to reduce the rates they offer savers, after the European Central Bank (ECB) cut its key interest rate to 0.75pc.
Also it will no longer pay European banks for depositing cash.
Meanwhile, an easing of the rules imposed by the IMF/ECB/EU has lessened some of the pressure on banks to use deposits to fund their activities.
Marc Westlake, head of wealth management at Goldcore, gave an example of where savers could actually lose money.
RaboDirect plans to reduce its demand deposit rate for amounts over €20,000 from 2.4pc to 2.15pc.
Deposit Interest Retention Tax (DIRT) of 30pc would see the return fall to 1.5pc after tax.
With inflation at 1.7pc, the real return would be negative, Mr Westlake said.
"All things being equal, Rabo will be offering many savers a negative real return on deposits in the autumn," he said.
He said savers should change their approach. They should consider an investment portfolio made up mainly of sovereign bonds, inflation-linked bonds and a small amount of shares and commodities, he said.
"I believe that savers in Ireland need to review their accounts in the light of the recent ECB rate cut. This move by Rabo is likely to be followed by other deposit providers, suggesting that more accounts will be providing negative real returns in the weeks and months ahead."
Inflation-linked bonds tie the returns on the investment to consumer price indices, and they avoid the volatility associated with other investments.
They are not issued in Ireland, but German and French versions of these bonds have proved very popular with good returns, Mr Westlake said.