I was at a network meeting recently where a group of local businesses promote their own business and refer business to each other. At the meeting there is an opportunity to talk for 60 seconds about your business and outline what you do.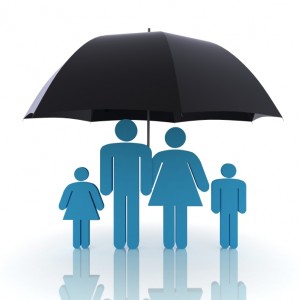 In recent times the clients I have been dealing with are focused on ensuring they have enough protection to cover them and their families in the event of death and serious illness. With everyone still looking for savings and trying to cut costs, I decided for my 60 seconds, to outline the savings I had made for clients on their mortgage protection and life assurance.
In the last 4 cases I looked at there have been potential savings for each client on their life assurance or mortgage protection, or by restructuring the way they have their life assurance. On average the savings on the last 4 cases were €6000 approximately.  I outline two of the scenarios in this blog.
In the first case for a couple in their mid-forties their mortgage balance was €140,000 their current mortgage protection policy was costing them €38.50. I ran the quote and could save the clients €11.37 per month on their policy. This may not sound like a lot but when you look at this saving over the remaining term of the mortgage (16 years in this case) the savings were €2,183.
In the case of a 26 year old male, first time buyer who is purchasing a property with the mortgage amount to be covered of €150,000. The bank providing the mortgage had quoted €40 whereas the quote I could provide was €10.10. A saving of €12,558 over the life of the policy.
So it is worth shopping around and not just accept the bank's quote, after all they are usually a tied agent of a particular insurance company.
So if you think you are overpaying on your mortgage protection it is a good time to have a review and see if there are savings to be had.
Contact us today if you want to make an appointment to see if you can qualify for savings on your mortgage protection or life cover.