Todays Connacht Tribune featured a piece on Shane Donnellan achieving his designation as a CERTIFIED FINANCIAL PLANNER ™ CFP®. The text of the article is copied below.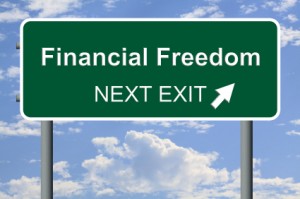 Shane Donnellan of Donnellan & Co, Accountants, Tax Consultants & Financial Advisors has recently received the Prestigious CERTIFIED FINANCIAL PLANNER ™ designation. CFP® certification is the world's most widely respected financial planning designation and it marks the individual CERTIFIED FINANCIAL PLANNER™ professional as being knowledgeable, competent, ethical and professional to the highest global standards.
Shane Donnellan, a native of Loughrea, Co. Galway, is a Certified Chartered Accountant (ACCA), a Registered Tax Consultant (AITI) and Qualified Financial Advisor (QFA). Shane also completed a post graduate Diploma In Financial Planning from the Institute of Bankers/UCD at the end of 2011. He set up Donnellan & Co in 2009 with the intention of offering clients a holistic approach to financial planning.
At Donnellan & Co, the focus is on ensuring clients are financially protected in the event of death or illness, tax compliant and tax efficient as possible. Donnellan & Co focus on adding to the client's wealth by helping clients reduce their costs and helping clients plan for the future through retirement planning or short – medium term savings planning. This allows the clients to focus on the more important things in life like family, friends or their core business.  Donnellan & Co can be contacted at shane@donnellanandco.ie or 087-1202405, or www.donnellanandco.ie .